ABOUT DIXIE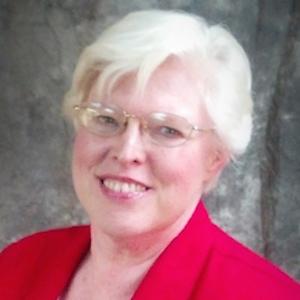 My name is Dixie Lee Hart and I am owner of Dixie's Country Cookin' Personal Chef Service. I started my business in 2005, and I pride myself on cooking quality meals for many various clients throughout the years.
I specialize in "Country Cooking", or the types of meals most of us grew up with as kids. I grew up on a farm near Walnut Grove, MO, and my mother was a very good cook. We always had a big garden, and she would can and freeze all kinds of good garden produce. My dad raised beef cattle and so we always had plenty of good beef. Nothing quite like that kind of food.
Please look at my complete menu and I hope the pictures and descriptions will get your taste buds watering for some good Country Cookin'!
WHAT I DO
Dixie's Country Cookin' Personal Chef Service includes the following:
BASIC SERVICE
A personalized interview at your convenience in your home, to determine your food likes/dislikes and any allergies/diet concerns you or a family member may have.
A "kitchen" interview to determine how your kitchen appliances operate and basics such as where pots & pans, baking dishes, spices and so forth are located.
You will then select from a large list of menu items and a date is selected for Chef Dixie to cook for you (Just click on My Full Menu Tab)
Chef Dixie will go to the grocery store and purchase the food items and bring to your home.
All meals are cooked in your home, packaged in containers and contents labeled, and refrigerated.
Kitchen is cleaned up and everything put back in place.
GIFT CERTIFICATES
Dixie's Country Cookin' Personal Chef Service offers several Gift Certificates. All gift certificate service includes the gift recipient's interview/menu selections, grocery shopping for the food, cooked in the gift recipient's home, all meals are packaged, labeled and refrigerated to be enjoyed at their convenience, or served at mealtime depending upon the service provided. See Pricing Schedule Page.
DINNER PARTIES
Dixie's Country Cookin' Personal Chef Service can do SMALL dinner parties for 4 to 12 people, priced based upon a per person rate (listed on Pricing Schedule Page).
FOOD SAFETY
Dixie's Country Cookin' Personal Chef Service is ServeSafe Certified for safe food handling in your kitchen and has liability insurance for your protection and peace of mind. I also am up to date on Hepatitus A vaccination.